Simply changing costumes, applying makeup, or even using computer graphics is not enough to create a new character on the screen.
After all, without the actor's talent, transformation will not succeed.
But today we will talk about actors who skillfully use auxiliary means to present a completely new character on the screen,
whom we believe in and sometimes don't even recognize in the actor themselves.
Andy Serkis

In the photo, the actor in the movies «The Lord of the Rings,» «The Prestige,» and «Planet of the Apes.»
Paul Bettany

In the movies «Inkheart,» «Priest,» and «The Avengers.»
Stellan Skarsgård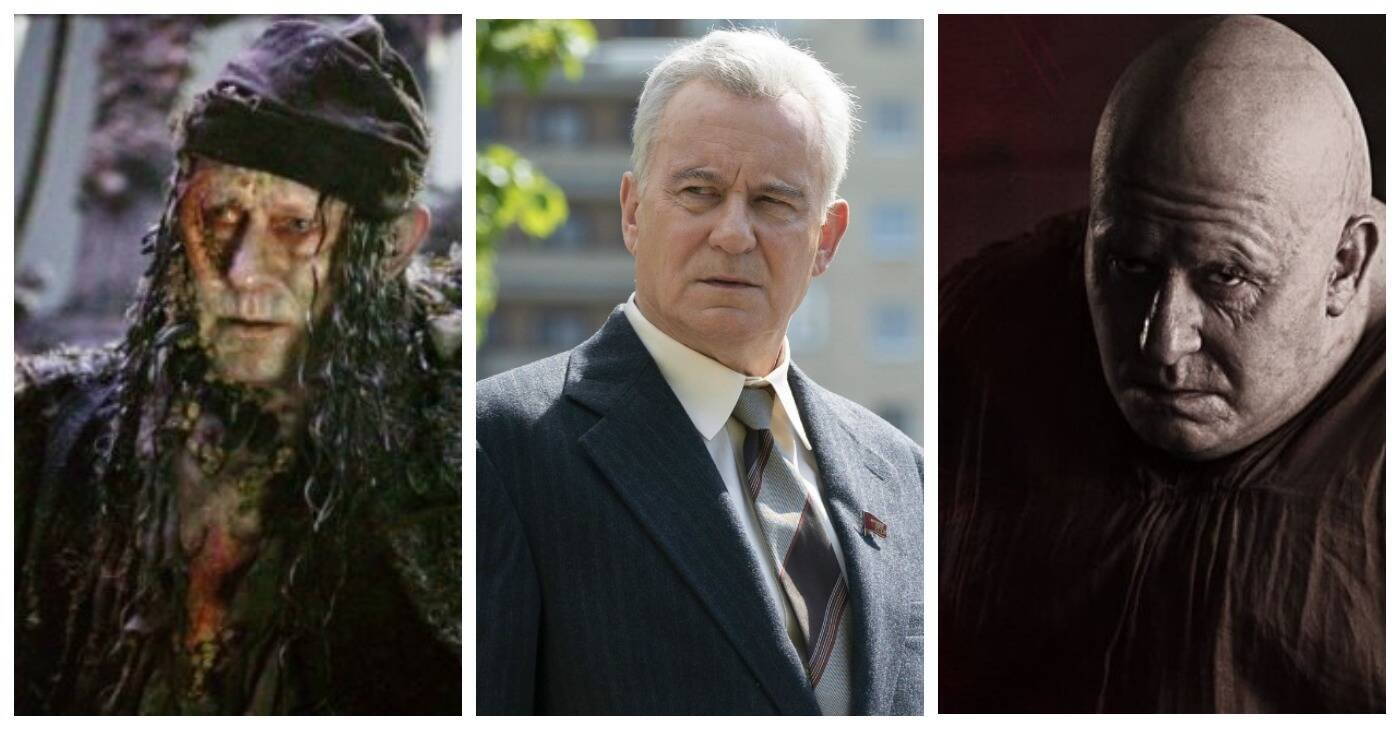 His roles in the movies «Pirates of the Caribbean,» the series «Chernobyl,» and the movie «Dune.»
Bill Nighy

In the photo — his characters from the movies «Love Actually,» «Underworld,» and, of course, «Pirates of the Caribbean.»
Jessica Chastain

Her roles in the movies «The Help,» «Interstellar,» and «Tammy Faye.»
Michael Fassbender

The actor in the series «Band of Brothers,» the movies «300,» and «Steve Jobs.»
Lee Pace

In the movies «The Hobbit,» «Guardians of the Galaxy,» and «Twilight.»
Judy Davis

The actress in the movies «The Dressmaker,» «Roman Adventures,» and the series «Ratched.»
Helen McCrory

In the movies «Harry Potter,» the series «Peaky Blinders,» and «Quiz.»
Ron Perlman

His roles in the movies «Hellboy,» «Season of the Witch,» and «Fantastic Beasts.»
Karen Gillan

In the movies «Doctor Who,» «Guardians of the Galaxy,» and «Jumanji: Welcome to the Jungle.»
Charlie Hunnam

His roles in the movies «Cold Mountain,» «King Arthur: Legend of the Sword,» and «Shantaram.»
Josh Brolin

In the movies «Men in Black 3,» «The Avengers,» and «Dune.»
Gustaf Skarsgård

The Skarsgård family is talented, and it cannot go unnoticed. In the photo, Gustaf's roles in the movies «Kon-Tiki,» «Vikings,» and «Westworld.»
Natalie Dormer

Her roles in the movies «Casanova,» the series «Game of Thrones,» and «The Hunger Games.»
Wishing everyone goodness and positivity! =)